Season 5: Spiritual Entrepreneurship | Episode 6
Living the Questions
Overview
Shannon Hopkins has been asking, "God, what is the church you are building today?" for decades–and she's been living that question. Shannon's pursuit of new forms of Christian community inspired her to move from Texas to London where she has continued to build an incredible network of friends and colleagues who are living the questions, too. Through her organization RootedGood, Shannon is bringing spiritual entrepreneurs and innovators together to support one another and discern what it means to do the Gospel-inspired work that transforms the world today. In this conversation, we get to ask the one who has been living the questions to answer some questions such as: what have you learned since you've been playing in the sandbox, experimenting with new forms of Christian community? Shannon's insights about the church today and her inspiring personal story of faith will leave you filled with hope and perhaps saying (as we said at the conclusion of the conversation): Glory be!
Meet Our Guest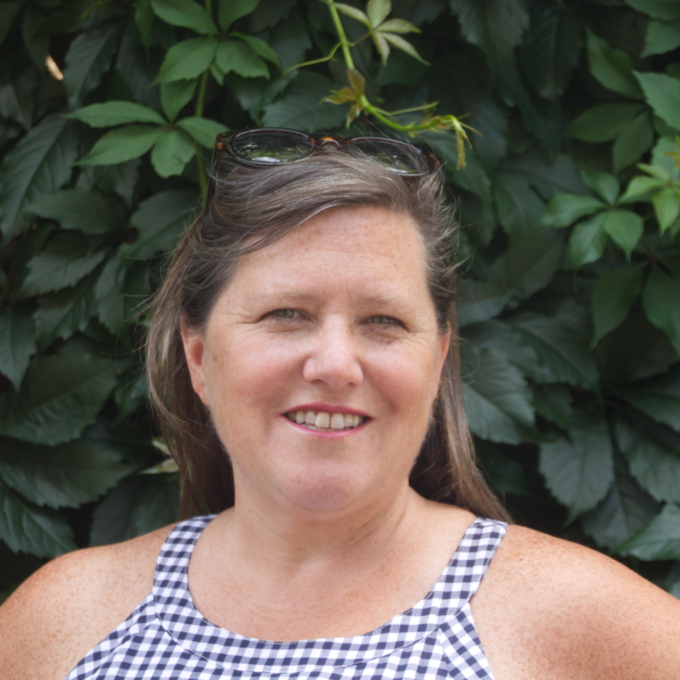 Shannon Hopkins
Shannon Hopkins is an extreme networker and social entrepreneur living in East London. Her passion for community and individual transformation has launched or influenced the formation of fifteen campaigns, projects, and organizations — and trained over 200 social entrepreneurs. In 2008, Shannon was awarded the Women of the UN and UK's Annual Woman of Peace Award for a campaign called The Truth isn't Sexy that addressed the demand side of human trafficking.
A Texas native, in 2004 Shannon moved to London and founded Matryoshka Haus, which was part incubator, part community, part training organization. In 2019 Matryoshka Haus launched 3 new initiatives, including Rooted Good, where Shannon is co-founder and Lead Cultivator. RootedGood empowers social impact organizations and leaders to make good in the world through tools and games that help implement design thinking, produce creative ideas, launch new ventures and so much more.
If you enjoy the podcast, would you please consider leaving a short review on Apple Podcasts / iTunes?
For more information about RootedGood's resources and to access the Mycelium Network to connect with other leaders, visit their website here.
RSVP for the Locke Leader Virtual Event
You are invited to attend a virtual event honoring the 2022 Tom Locke Innovative Leader Award recipients. Earlier this year, four extraordinary leaders received a surprising letter from our organization. Without their knowledge, each leader had been nominated and selected to receive the second annual Tom Locke Innovative Leader Award. We would be honored if you would join us to celebrate them at a virtual event on Sunday, May 22 at 5 pm CT / 6 pm ET. RSVP and find out more about the Locke Award at award.wesleyaninvestive.org. Expect to be inspired by their stories and filled with hope for the future of the church's witness! (45 minute virtual event, register today!)
This podcast is brought to you by the Leadership Ministry team at TMF and Wesleyan Investive. Leadership Ministry connects diverse, high-capacity leaders in conversations and environments that create a network of courage, learning, and innovation in order to help the church lean into its God-appointed mission. Subscribe to our emails.
Next Steps
Subscribe
Subscribe for inspiration and insights for your life and ministry. We send emails about each episode and include additional related resources related to the episode's topic.
Leave a Review
If you enjoy the podcast, please consider leaving a short review? It increases our rankings and helps us to reach more people all over the world.
More From Season 5: Spiritual Entrepreneurship