Season 3: Ready for God's Now | Episode 6
Expanding Imagination
Overview
The fifth and final muscle the church needs to strengthen in order to be fit, agile, and ready for God's now is Expanding Imagination. Dr. Amy Oden teaches theology, the history of Christianity, and spiritual formation. Her ability to combine deep theological thought with spiritual practice and bring ancient wisdom to inform contemporary life is not just relevant…her work is truly revelatory for the church today.
In this conversation, you'll hear:
Amy connects imagination with the life and ministry of Jesus and the work of the early church. She invites us to see curiosity as a spiritual practice so we can have the discipline to explore what God might be imagining instead of moving too quickly into problem-solving and resolution. Amy explores how hospitality is connected to expanding imagination and the gift of science in giving us awe and wonder. This conversation is packed with insight and inspiration for becoming more imaginative in your context!
Meet Our Guest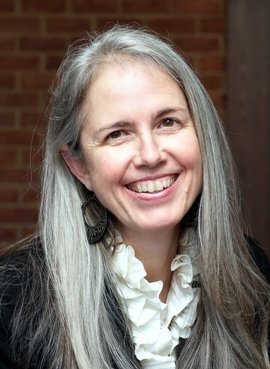 Dr. Amy Oden
Dr. Amy G. Oden is a Professor of Early Church History and Spirituality, currently teaching for several seminaries. She has served on the faculties of Oklahoma City University, Saint Paul School of Theology, and Wesley Theological Seminary where she also served as Dean. She holds a Ph.D. in Religious Studies from Southern Methodist University and a baccalaureate in Letters from the University of Oklahoma.
Born and raised on the prairies of Oklahoma, Amy has found her spiritual home under the wide-open sky. Her passion is to introduce spiritual practices that can ground and nourish lives for justice in the world.
Amy teaches theology, history of Christianity, and spiritual formation, walking with students in learning. She has won teaching awards and is in demand as a speaker.
Amy is a spiritual director, companioning people as they listen for God in day-to-day life.
She has published 4 books that all focus on bringing voices of ancient wisdom to inform and illuminate contemporary life.
If you enjoy the podcast, would you please consider leaving a short review on Apple Podcasts / iTunes?
Visit Amy Oden's website to find out more about her books and other recent podcast interviews.
Read Amy's book "Right Here, Right Now: The Practice of Christian Mindfulness"
"God Has Work for Us To Do" music and lyrics by Mark Miller. Visit Mark's website at markamillermusic.com or find him on YouTube at https://www.youtube.com/c/markismusic67
This podcast is brought to you by the Leadership Ministry team at TMF and Wesleyan Investive. Leadership Ministry connects diverse, high-capacity leaders in conversations and environments that create a network of courage, learning, and innovation in order to help the church lean into its God-appointed mission.
Next Steps
Subscribe
Subscribe for inspiration and insights for your life and ministry. We send emails about each episode and include additional related resources related to the episode's topic.
Leave a Review
If you enjoy the podcast, please consider leaving a short review? It increases our rankings and helps us to reach more people all over the world.
More From Season 3: Ready for God's Now