Summer Soul Tending | Episode 3
Follow a Rule of Life
Overview
Our most-downloaded episode is back for one big reason: this conversation remains incredibly relevant today. We are inviting you to listen again or for the first time to Tod Bolsinger because the way he talks about how to manage change, stress and resistance without burning out is as practical as it is inspiring.
In this conversation, you'll hear:
What's the most important thing to hold on to in the face of change (6:14)


Tod's response to a leader who said "I think I can lead change, I'm not sure I can survive it." (8:30)


Who in history is the exemplar of tempered resilience and what we can learn from him (12:00)


What are the qualities of leaders who can persevere under trial (15:00)


Why 'heat' shapes a leader and Tod's helpful blacksmithing metaphor (23:00)


Why a rule of life and a rhythm of leading and not leading are vitally important (26:00)


What are the practices I need in order to become resilient? (31:00)
Meet Our Guest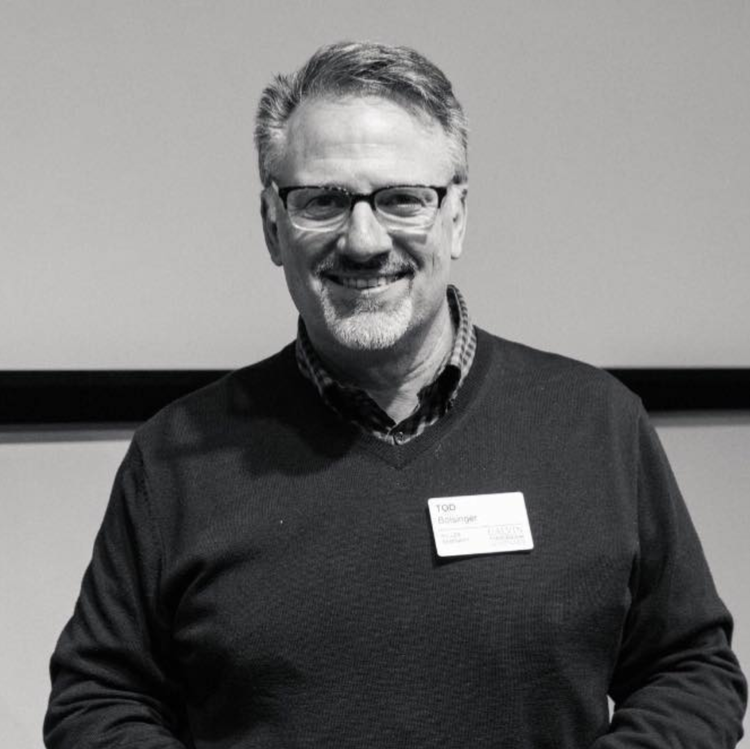 Tod Bolsinger, MDiv, PhD
Tod Bolsinger, MDiv, PhD, is the Executive Director of the De Pree Center Church Leadership Initiative, a Senior Fellow of the De Pree Center for Leadership, and Associate Professor of Leadership Formation at Fuller Theological Seminary.
Tod was the founder of the Fuller Leadership Platform, an innovative approach to online formation and leadership development and served as a Vice President of Fuller Seminary for six years.
He is the author of five books, including the Outreach Magazine Resource of the Year in pastoral leadership, Canoeing the Mountains: Christian Leadership in Uncharted Territory, Leadership for a Time of Pandemic: Practicing Resilience and Tempered Resilience: How Leaders are Formed in the Crucible of Change. He served as a pastor for 27 years. Bolsinger speaks, consults and is an executive coach for corporate, non-profit, educational and church organizations in transformational leadership. His blogs and other resources can be found at depree.org/church.
Tod is married to Beth, an executive coach, consultant and professional artist. They have two adult children, Brooks and Ali, and a son-in-law, Ben. An avid outdoor lover, if he hadn't taken biology after lunch in high school, Tod would have been a National Park Ranger. When he retires, he is going to do hiking trail maintenance, trout rescue, and be a ski host who makes sure there are four people on every quad chair lift.
Next Steps
Subscribe
Subscribe for inspiration and insights for your life and ministry. We send emails about each episode and include additional related resources related to the episode's topic.
Leave a Review
If you enjoy the podcast, please consider leaving a short review? It increases our rankings and helps us to reach more people all over the world.
More From Summer Soul Tending