Season 6: Core Values of the Future Church | Episode 3
The Power of Unconditional Love
Overview
Gil Rendle says in the intro that this conversation with Father Greg Boyle is "one of the richest conversations I've ever been in." How grateful we are to have recorded this beautiful and rich back and forth between Gil, Rev. Lisa Greenwood, Father Boyle and Rev. Justin Coleman! Father Boyle's approach to gang intervention rehabilitation and re-entry at his organization Homeboy Industries is not really about providing services, although they do provide holistic services from education to tattoo removal. The real heart of the work is relationship and creating a culture of kinship, tenderness, and joy. Boyle returns again and again to the heart of God and the heart of Jesus, inviting us again and again to embrace our own belovedness and everyone else's belovedness.
In this conversation, you'll hear:
Gil shares the difference between the work of improving and the work of creating (1:00)


The short game of trying experiments and the long game of deep institutional work (4:45)


Father Boyle's vocational journey that led him to start Homeboy Industries (16:41)


Providing services vs being in relationship (23:00)


The theology that guides Father Boyle (32:00)


When there is so much grief and pain, how do you not get caught up in a constant cycle of desolation? (37:00)


Creating a culture of the Gospel (42:00)


Why Father Boyle says "Gang members have taught me everything of value." (51:00)
Meet Our Guests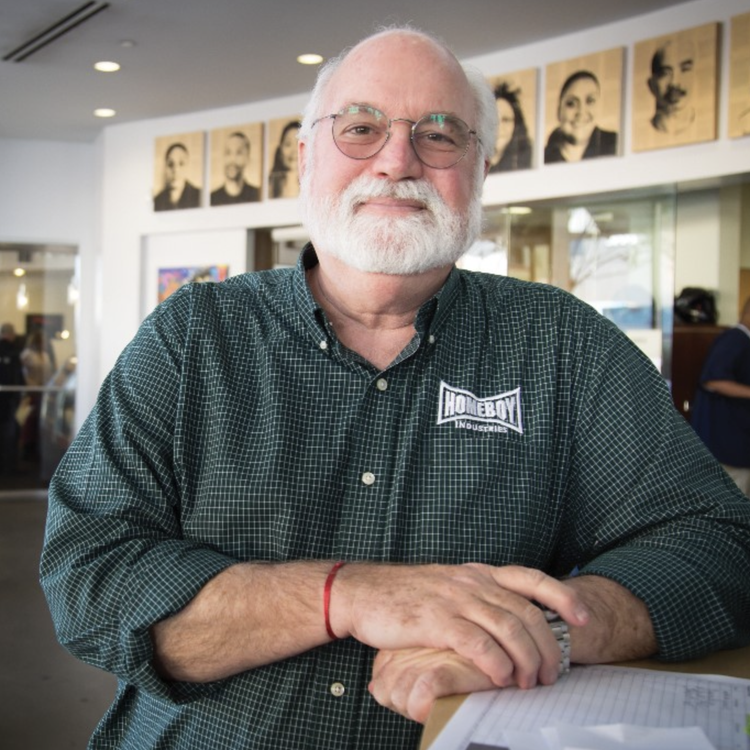 Father Gregory Boyle
Gregory Boyle is an American Jesuit priest and the founder of Homeboy Industries in Los Angeles, the largest gang-intervention, rehabilitation, and re-entry program in the world. He has received the California Peace Prize and been inducted into the California Hall of Fame. In 2014, the White House named Boyle a Champion of Change. He received the University of Notre Dame's 2017 Laetare Medal, the oldest honor given to American Catholics. He is the acclaimed author of Tattoos on the Heart and Barking to the Choir.

The Whole Language is his third book, and all net proceeds go to Homeboy Industries.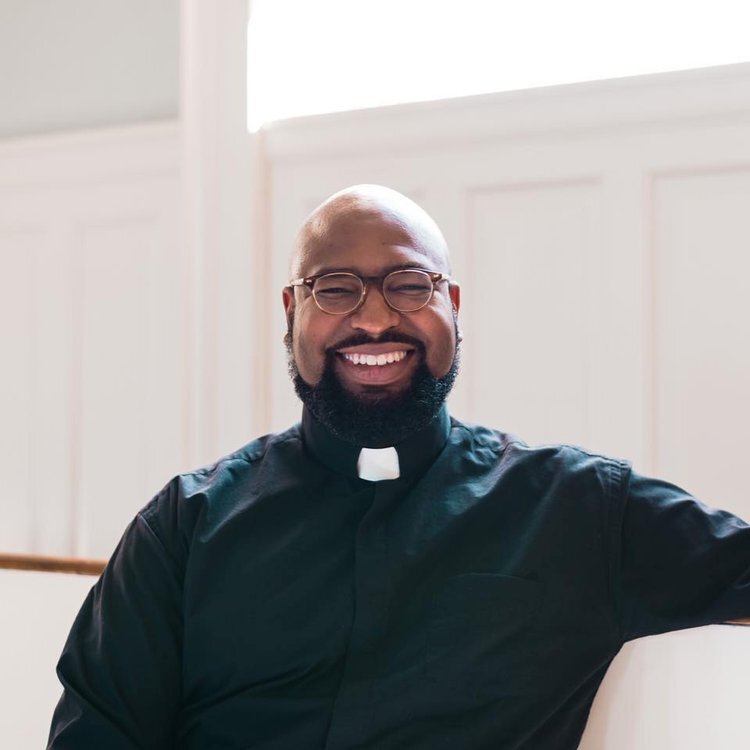 The Rev. Justin Coleman
The Rev. Justin Coleman is the senior pastor of University United Methodist Church in Chapel Hill, North Carolina. Prior to that, he served as chief ministry officer of the United Methodist Publishing House in Nashville, Tennessee, and as lead pastor of the Gethsemane Campus of St. Luke's United Methodist Church in Houston. A native of Houston, he is a graduate of Southern Methodist University in Dallas and Duke Divinity School. Coleman has also served as a pastor with the SMU Wesley Foundation and in other college and youth ministry programs and is a member of the Ekklesia Project. Coleman also serves on the Advisory Council of Leadership Education at Duke Divinity.
Jacob's Bones
Read Gil Rendle's paper "Jacob's Bones" for free
Our Guest
Find out more about Homeboy Industries here.
Father Greg Boyle's bestselling book is Tattoos on the Heart, his newest book is The Whole Language. All proceeds go to Homeboy Industries.
This podcast is brought to you by the Leadership Ministry team at TMF and Wesleyan Investive. Leadership Ministry connects diverse, high-capacity leaders in conversations and environments that create a network of courage, learning, and innovation in order to help the church lean into its God-appointed mission. Subscribe to our emails.
If you enjoy the podcast, would you please consider leaving a short review on Apple Podcasts / iTunes?
Next Steps
Subscribe
Subscribe for inspiration and insights for your life and ministry. We send emails about each episode and include additional related resources related to the episode's topic.
Leave a Review
If you enjoy the podcast, please consider leaving a short review? It increases our rankings and helps us to reach more people all over the world.
More From Season 6: Core Values of the Future Church