Season 1: Reservoirs of Resilience | Episode 6
Narratives of Resilience
Overview
How we tell the stories of our lives and the life of our church makes all the difference. Bishop Robert Schnase details for us how narrative connects to resilience by sharing personal stories from his time as pastor and his observations as Bishop.
Meet Our Guest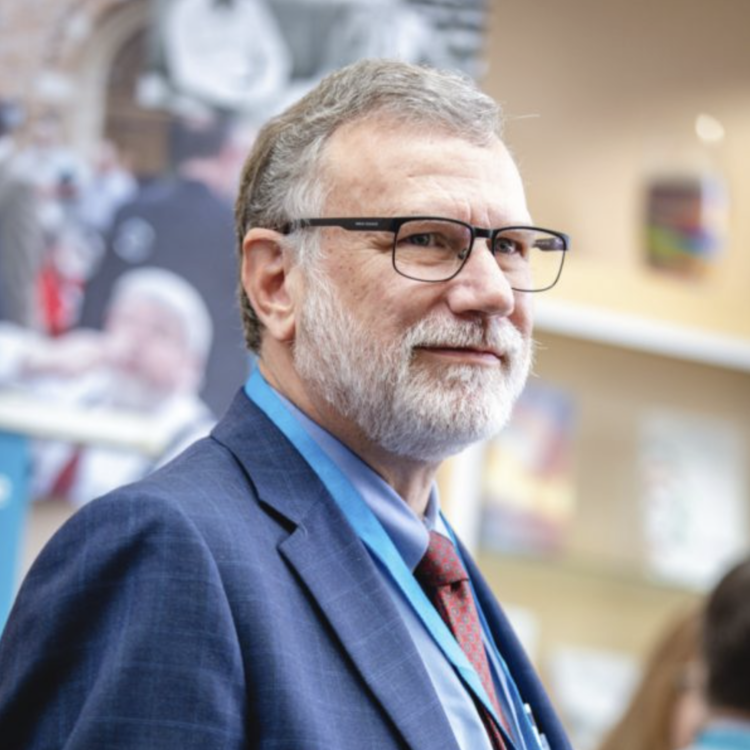 Bishop Robert Schnase
Robert Schnase currently serves as bishop of the Río Texas Annual Conference. He was assigned to Río Texas in September 2016 after serving twelve years as the bishop of the Missouri Annual Conference. Prior to his election as bishop in 2004, Schnase served for 15 years as senior pastor of First United Methodist Church, McAllen, Texas. The congregation became known for its extensive mission and outreach, reaching younger generations, and bicultural ministry. He also served congregations in Harlingen, Texas and in Great Britain.
Schnase was born in Eagle Pass, Texas and grew up in Del Rio, Texas. Schnase is a graduate of the University of Texas at Austin with a B.A. in Psychology (Phi Beta Kappa). He received his Masters of Divinity from Perkins School of Theology at Southern Methodist University.
Schnase is the author of the bestselling books: Five Practices of Fruitful Congregations, Five Practices of Fruitful Living, Practicing Extravagant Generosity, and Seven Levers: Missional Strategies for Conferences, and Just Say Yes: Unleashing People for Ministry. His latest book is a Revised and Updated Edition of the classic Five Practices of Fruitful Congregations.
Schnase currently chairs the board of directors of Wespath (formerly known as the United Methodist Board of Pensions). He was invited to serve on the Commission on a Way Forward in 2016. He is frequently invited as a teacher and speaker at United Methodist annual conference gatherings and functions, as well as conferences of other denominations.
If you enjoy the podcast, would you please consider leaving a short review on Apple Podcasts / iTunes?
Today's episode focused on conversation from themes found in Another Way: Living and Leading Change on Purpose by Dori Baker, Stephen Lewis, and Matthew Wesley Williams.
Podcast and additional resources on Another Way can be found at fteleaders.org/anotherway
For more information about Dori Baker and her work as a consultant, visit: www.doribaker.com
Find out more about the work of the Forum for Theological Exploration at fteleaders.org.
Stephen Lewis founded DO GOOD X, a start-up accelerator for diverse, faith-rooted entrepreneurs creating social good ventures. For more information: dogoodx.org.
Reservoirs of Resilience is inspired by the monograph written by Bishop Janice Huie. Read the full publication here.
"That's Something" music and lyrics by Billy Crockett, © 2016 Spare Room Music, BMI, from the album In Session (with Roscoe Beck), Blue Rock Artists, 2020
"Resilience" music by Billy Crockett, © 2021 Spare Room Music, BMI
This podcast is brought to you by the Leadership Ministry team at TMF and Wesleyan Investive. Leadership Ministry connects diverse, high-capacity leaders in conversations and environments that create a network of courage, learning, and innovation in order to help the church lean into its God-appointed mission.
Next Steps
Subscribe
Subscribe for inspiration and insights for your life and ministry. We send emails about each episode and include additional related resources related to the episode's topic.
Leave a Review
If you enjoy the podcast, please consider leaving a short review? It increases our rankings and helps us to reach more people all over the world.
More From Season 1: Reservoirs of Resilience