Season 4: The Five Adaptive Muscles | Episode 3
Nurturing Thriving Communities
Overview
Adam Barlow-Thompson, co-founder of The Neighboring Movement, wants us to meet our actual neighbors. While that may seem like a simple idea, research (and perhaps experience) shows us that few of us truly engage our neighbors. Adam invites us to move from the theoretical 'love your neighbor' to the literal: meet your neighbors in the eight houses or apartments around you and discover the gifts God has given them. Adam does not simply offer a rosy picture of neighboring. He relates a story of a neighbor who slammed the door on his colleague one day and a year later embraced the chance to work with neighbors in a community garden. Neighboring is a long-term investment in relationships. The Neighboring Movement is not a numerical church-growth program with an aim to get more people in pews, rather a shift in mindset from scarcity to abundance that ultimately results in a congregation's increased joy. This conversation is packed with inspiring stories and practical ideas for connecting with neighbors, discovering their gifts, and bringing people together to foster a thriving community.
Meet Our Guest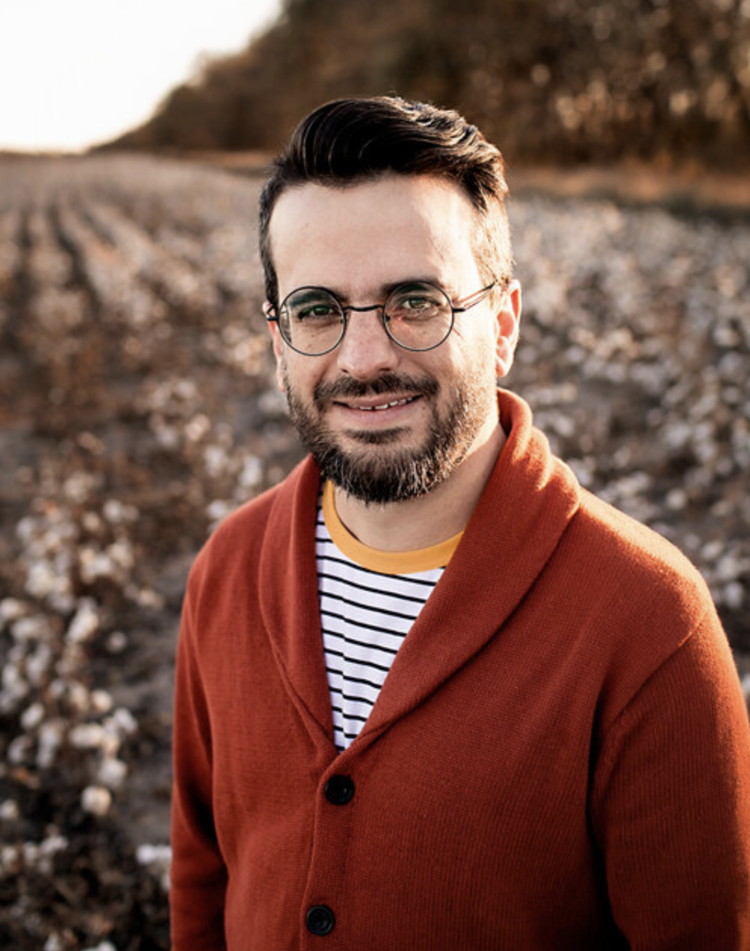 Adam Barlow-Thompson
Adam Barlow-Thompson is a graduate of Southwestern College and Garrett-Evangelical Theological Seminary. He served for 6 years as the Executive Pastor at Woodlawn UMC in Derby, KS, and created a Process Communication Model-based worship service called Swerve. Adam is a certified trainer and provider of Process Communication Model, Servants by Design, and Leading Out of Drama. In 2016 Adam left the local church to become a full-time trainer/facilitator and to support the nonprofit Neighboring Movement which he founded with Ashley and their neighbors.
The Neighboring Movement believes the best way to create vibrant, thriving communities is by first creating neighborly relationships, connecting people–just like you–with others whose skills, passions and causes can change the world for good.
Adam loves playing banjo and laughing loudly. He can be seen around the neighborhood playing music on the front porch or riding his bike to the office. Adam is always up for a story or a laugh and is an eternal optimist when it comes to his neighborhood. Adam is married to Ashley and they have a son named Prescott.
Next Steps
Subscribe
Subscribe for inspiration and insights for your life and ministry. We send emails about each episode and include additional related resources related to the episode's topic.
Leave a Review
If you enjoy the podcast, please consider leaving a short review? It increases our rankings and helps us to reach more people all over the world.
More From Season 4: The Five Adaptive Muscles